Hi, I'm Claire.
I'm a wife, a mother of four and an advocate for living a sober life, having fought a battle with alcohol addiction and won. I've been sober since September 2016 and having been through the struggle of recovery, I understand it's not an easy choice, but sometimes it's the only one we have left.
Reading
other people's experiences really helped me in the early days, and even now, it's nice to know I am not on my own.
Sharing
my experiences makes me feel like I am giving something back.
I know addiction comes in many forms, there isn't a stereotypical addict or a certain way into recovery, and what works for one person won't necessarily work for all. I share my personal experiences to give hope to those in situations similar to the one I was in. My intention is to show those in need that there is a way out of addiction, a way for families to understand those close to them, and a way to see light at the end of the tunnel. Basically, if I can get sober, anyone can! There were so many years when I wondered about my drinking, but people like me don't have problems like that… or do they? Sometimes it's hard to admit something to others, and harder still to admit it to yourself.
As well as releasing my first book in January 2021, telling the story of my recovery and journey to a life of sobriety I was an ambassador for Bee Sober and a sobriety coach.
To get in touch, email me at
Claire@mynotsosecretdiary.co.uk
Take care!
Claire x
💜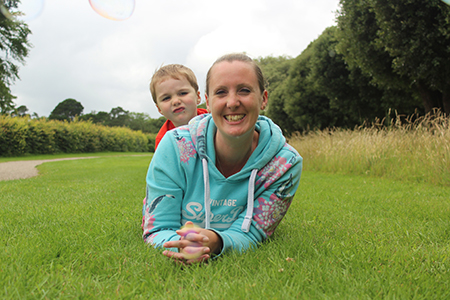 SoberMe Author - Claire Hatwell
If you'd like to support me, you can do that here by 'buying me a coffee' - thank you!
My Not So Secret Recovery
My first book - it's exciting and terrifying to share my journey with you, but I do so to help others on their journey.
My books are available on
Amazon
on Kindle and in both paperback or hardback so there's an option for everyone!
My Not So Secret Guide to Recovering
My second book - here's my guide to what worked for me and what you can do to help you on your sober journey.

"Are you tired of thinking about drinking? Are you questioning your relationship with alcohol? Maybe you're ready to stop drinking but haven't worked out where to start? I've been there, and in this guide, I'm going to help you find the tools and strategies you need to break free from the alcohol trap and get your feet firmly on to the road to recovery. You're going to love the freedom being sober gives you!"
The Road to Recovery: 30 Days of Sobriety Journal
Early sobriety can feel hard, and this journal is designed to help keep you motivated, reminding you of your achievements as you build up your days.

As well as reminders and prompts for reflection, each day begins with a quote to help you get into the right mindset.
My Sobriety Inspired Gift Shop
Recovery is hard, and such an achievement.
Realising how little was available for those of us who don't drink, and faced with many cards and gifts supporting drinking, I designed my own range, thinking about what would have helped me in my early days. Or on tough days. Sometimes a kind word or nice thought can really help!
When you've worked hard and are proud to be sober, why not show it? They're also lovely as a reminder that you know how hard someone else has worked for their sobriety!
Find my items on my
online store
or on
Etsy
, and if you love your items, please let me know by leaving me a review!
My book is also available on
Amazon
.

While there isn't a 'one size fits all' approach to recovery I want to share things that have worked (or not worked!) well for me.

I'm determined to prove that life without alcohol doesn't have to be boring, and that by drinking we are not missing out on anything! (Except hangovers!)

I add to this area frequently and if you have any suggestions, please let me know. :0)